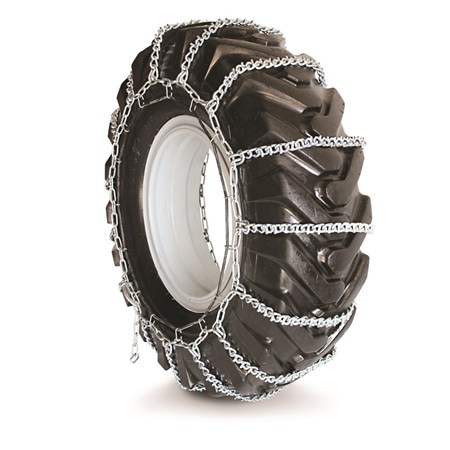 M 2000
Simple but reliable and good.
• A pair in fabric bag (2pc) • V Bar studded spurred link, superior traction and braking safety. • Copper/Zinc plated hardened, alloyed steel. • Wear and tear resistance, manganese alloy, hardened special steel. • Hot forged steel link lockings. • Rubber tensioning included • TSE EN 663, AFAQ ISO 9001, IQ Net Quality Certificates
• 8 mm twisted, 7 mm "V" bar stud chain • The chain is distinguished by good driving properties and grip. • Suitable for construction machines and traktors in use. • The model is strengthened by additional V bar studded links to increase the grip and durability of the chain.